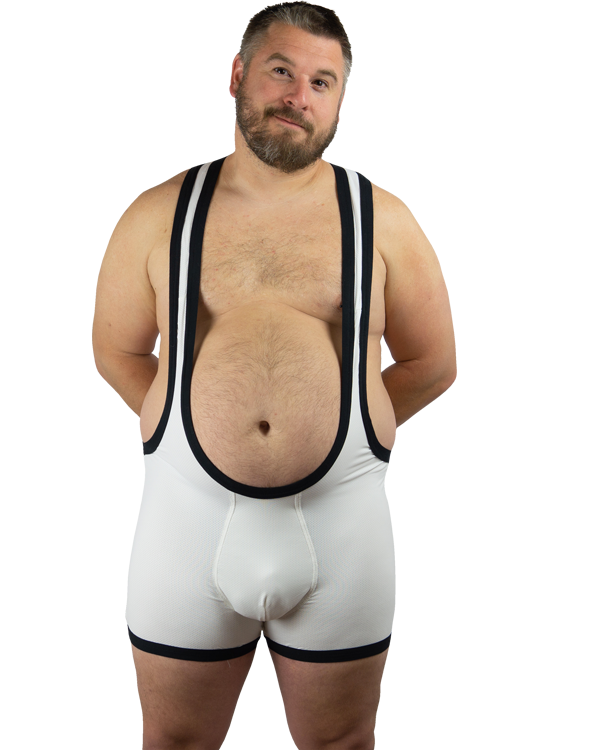 Figure enhancing men's underwear
Starting the day with perfect fitting underwear gives a confidence boost. All gorgeous you are !
Intimate fabrics have to be mindfully chosen for their softness and their long lasting stretchable qualities. They act as the first layers against the skin.
Research and proximity to our customers and prospects has taught us that they primarily want lightness and comfort. Beautiful briefs that support without compressing.
They daily do their best to look forward and be optimistic. They work their vulnerabilities as strengths. This opens the way to a lighter life, to a safer journey, allowing self-acceptance and self-care.
They do care for their underwear.
BEAR ME UP purpose
Li is a lingerie designer (SLIP BELGE) who was looking for a plus size model happy to engage in fitting sessions. The idea of a collection inspired by the Bear Community came naturally from meeting Ju L'Ourson, model and photographer.
In 2022, BEAR ME UP became an official sponsor of the Belgium Bear Pride. This has translated into supporting the candidates of the Mister Bear election, exhibiting at the Bear Market and attending events around body positivity.
Our purpose is to showcase high quality yet playful underwear. Something gently transgressive... Sexy, authentic self is back on track !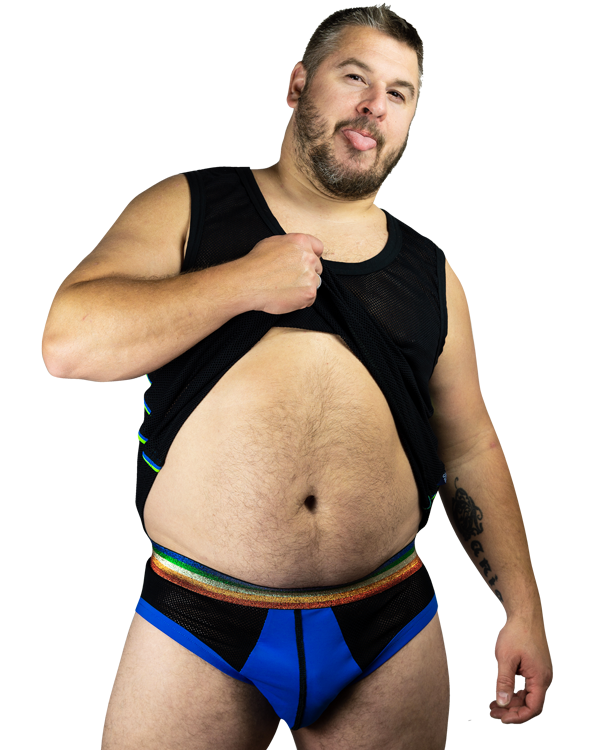 Size matters
Ready-to-wear in 6 sizes Try them on at markets we attend.
Made-to-measure service We adapt our existing patterns for personalized fit requirements. BEAR ME UP offers a range of +200 European fabrics in stock. Our swatch books bulge with micromodal, polyamide, wool, silk, cashmere, cotton.
Bespoke service Exclusively for those who want the highest level of personalization. We draw and cut a completely new pattern for the customers willing to create their own unique look.
Double-layered pouch and crotch
Inside layer in natural fabric, like cotton, micromodal, wool, cashmere, silk. Double-layered pouch and crotch allow extra support and comfort. BEAR ME UP doesn't leave you hanging on like a yo-yo !
Make it last
BEAR ME UP works with premium fabrics which show good elastic recovery qualities. Fabrics keep their luxurious look and feel. Together, let's make it last. This is a sustainable approach. 2 year warranty.
We believe that made-to-measure is worth the effort. Final garments have to be the fittest in order to enhance your body shape.
All pieces are handmade in Brussels with premium fabrics directly sourced from European manufacturers.